If you're interested in this figure, you can find available offers by clicking here.
Read a transcript of this video with images below.
Hey guys, welcome back. We are taking a look at a British Dragon figure today. His name is Wes Worthy, and he's a British commando sniper from the Normandy Campaign, 1944, and he's really a great figure. This is one I've been trying to track down for well over a year now, so it's been a while. But as with any British figure, he's really hard to track down. Definitely really excited to have this figure in my collection. He's really awesome. Here's the box, and there's a picture of Wes Worthy.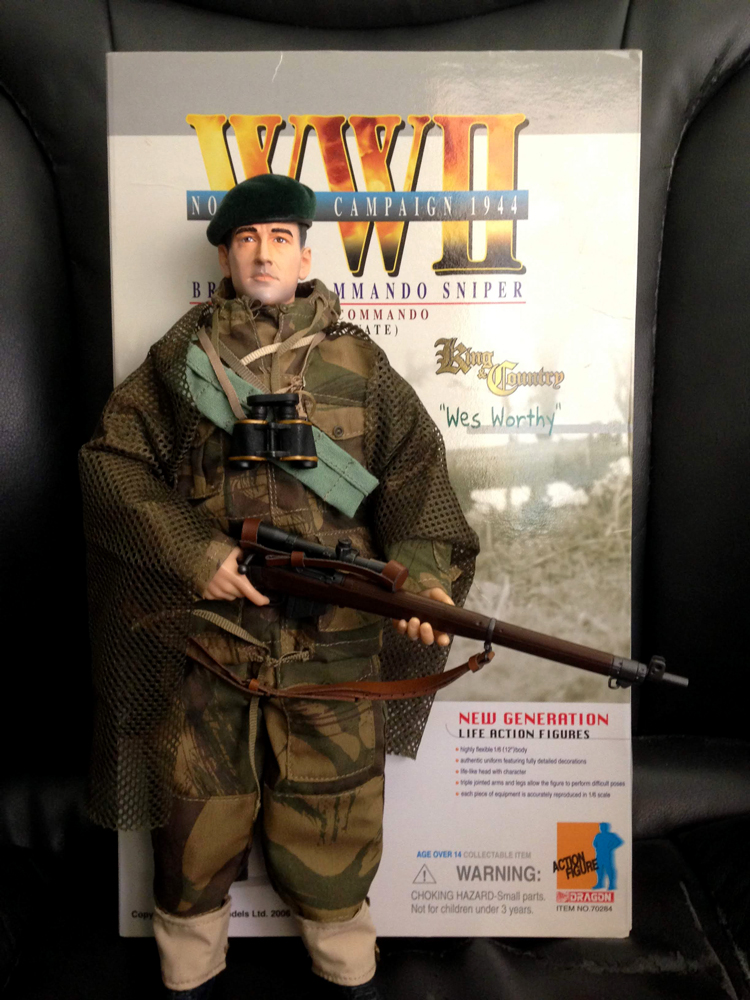 He's a really unique looking figure. I just love the way he looks there. And of course having another sniper is always really cool. I love sniper figures. On the side of the box we got another cool picture here of a figure. You can see he's got his green beret on. And here's the back of the box. Okay, and this one was released in 2006. All right, so there's the box. Let's take a look at the figure now. Here is Wes Worthy. I tried my best to get his camouflage scarf on. It's a little tricky to get that to stay on, I kind of had to tie it in the back there.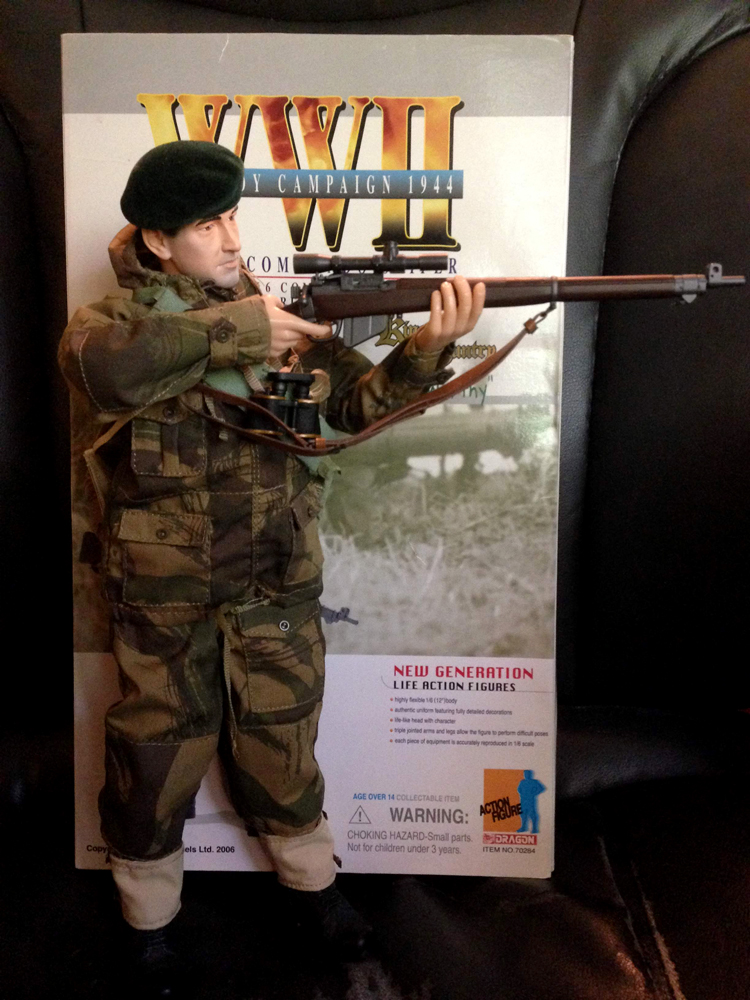 But I think that looks pretty good. I would say he's a pretty simple figure. He doesn't have a whole bunch of equipment. But still, he looks awesome. I really, really like him. Let me take this camouflage scarf off … or a cover, whatever you would call this. But there that is. Now let me put the beret on, because I actually prefer having the beret on the figure. I'm a big fan of berets, so I think that looks awesome. And then if you want, you could put this across his shoulders if you wanted to and get a cool look here.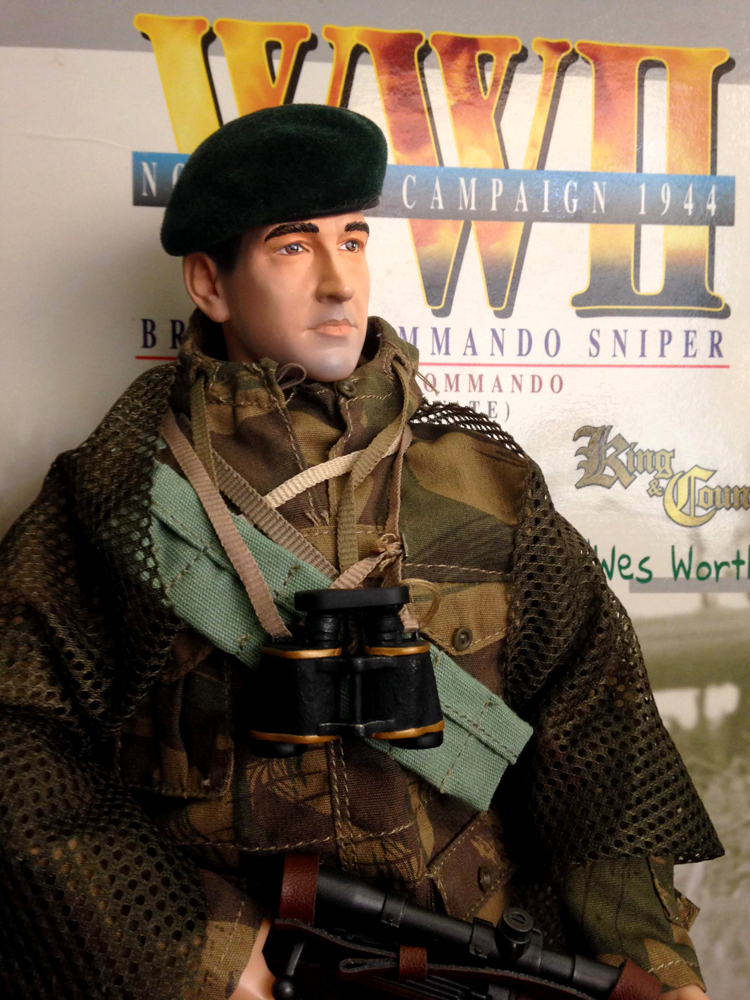 There we go. I think that looks really good. All right, so let's take a look at his sniper rifle here, which he holds really well. I do have to be careful, unfortunately. I got him brand new, but this hand here is not in the best shape. It's pretty wobbly, so I've got to be careful when I'm posing him not to snap that off. The hands are always really delicate on these figures, but he holds that really well. And here's a look at the sniper rifle. Great detail on this. We've got a nice strap, and the clip comes out. It's kind of stuck in there, but that does come out.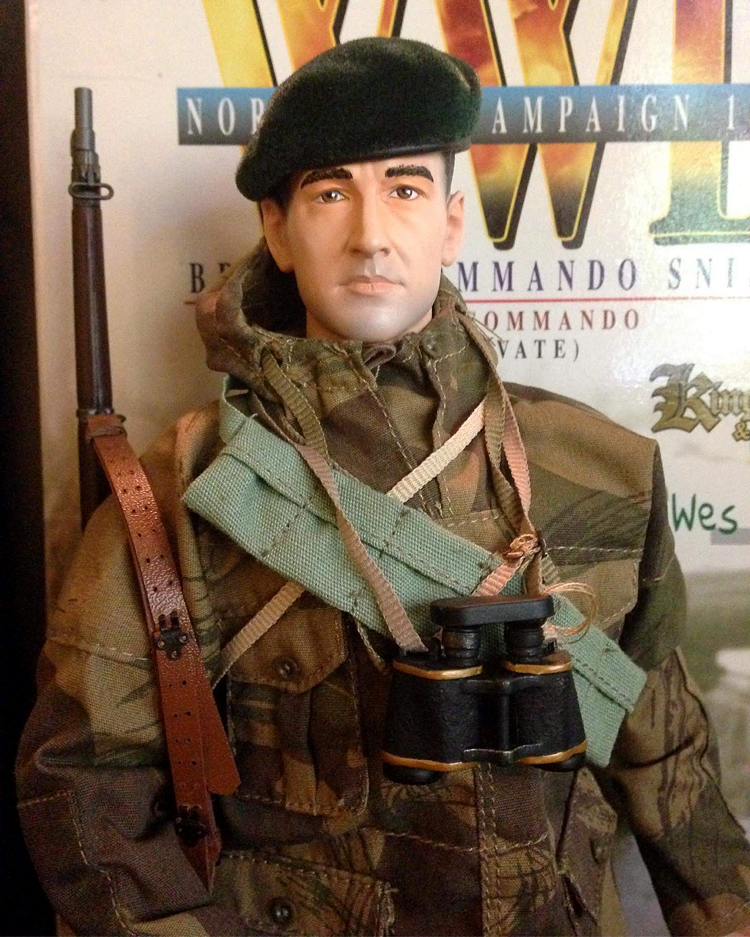 You can pull this back, and the scope on this is really cool. I don't know if you can notice, but it's slightly on the side. It's not directly in the center of the rifle, so I think that's a pretty cool look. But you can take this off. And then he does also come with a cover for his scope. Let me take that out. Here that is. Okay, and there it is on the rifle. It doesn't fit tremendously well, but it still looks good. Great weapon the figure comes with.
Next up, let's take a look at his head sculpt. He's got a really great head sculpt. I really like the way this one looks, and especially with the green beret on. Here is the beret. Pretty plain, there's no badge or sticker on the front of that. But still looks great on the figure. And here's the head sculpt. Really nice detail on this one. All right, let me take the camouflage cover off. And you can see the figure comes with a nice pair of binoculars. It's got a gold trim, and that looks good.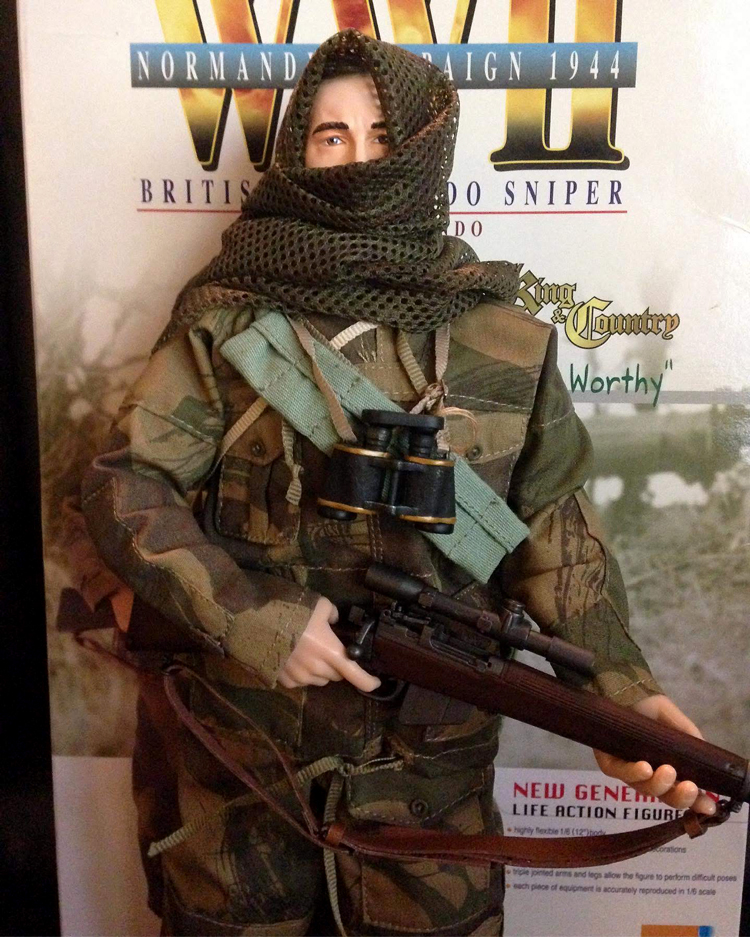 He also comes with these ammo pouches here on the front, I believe. And then he's got this bag here for his cover for the sniper scope. And then over here we've got another bag, and inside of here I actually have all of his extra ammo clips. All right. And that's pretty much it for equipment. Like I said, he doesn't come with a whole lot of stuff, he's pretty lightweight. But his uniform is really awesome. I love the camouflage uniform here. Looks great. It's called a windproof smock and trousers with camouflage, but it looks awesome.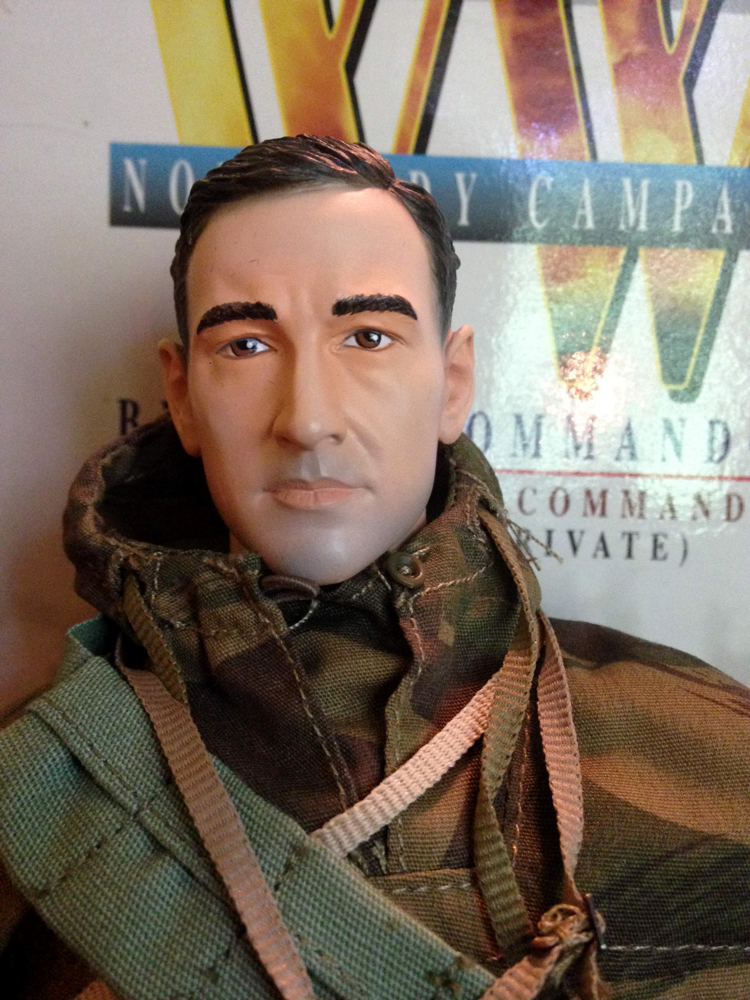 And he's got a hood on that. If you want to put that over his head you can. And of course he does have a shirt and trousers underneath. And then he also comes with leggings that you have to put on manually, and those look great once you get those on. And then we got his boots, great detailing on those.
All right, so that is Wes Worthy. Really a fantastic figure and one that I highly recommend picking up if you can find him. He is a tricky one to track down. Took me a long time, so, really happy to finally have him. And I feel like I paid a pretty good price for him, too. He's a great figure, and like I said earlier, he really stands out. He looks really unique, so, hope you guys enjoyed this review. Thanks so much for watching, and I will see you next time.